Free shipping on U.S. Orders over 300*
ABOUT TAMARA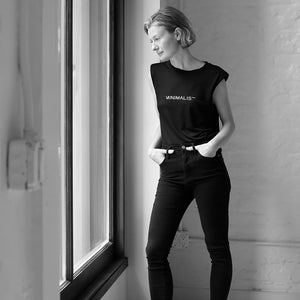 Educating herself on the ever-evolving technologies and best practices available to the industry was key to realizing Tamara's vision of building a purpose-driven, sustainable fashion brand.

Tamara Davydova was born in Kyiv, Ukraine. She moved to New York City in the mid-Nineties at the height of the minimalist fashion wave to study at the Parsons School of Design. She graduated with a BFA in fashion design and was nominated for the Designer of the Year award for women's wear. Over the course of her 20-year career, she has led design teams and worked alongside designers including Michael Kors and Monique Lhuillier.

In 2020, she enrolled in the Fashion Institute of Technology's Sustainable Design Entrepreneurs and Harvard Business School's Sustainable Business Strategy programs. Tamara launched Minimalist in February of 2021. She lives in New York City with her husband and two children.